Domain experts for complex projects.
Wide-range to technology services
Modern, cutting-edge tech tools and frameworks for visionary digital products.
Most web and mobile applications need the backend service for proper operation. The choice of backend technology is crucial for the entire system because it affects its speed, operating costs and reliability. A properly designed and built backend ensures transaction security and protection of its users' data. An important aspect of the backend system is its database. The choice of database, relational or non-relational, and its design affect the speed of a given application, security and the possibility of extension in future. A properly designed system should also have a well-designed and documented API so that integration with web and mobile applications is as efficient as possible.

Back-End is often considered a more difficult part of an IT system than Front-End. The way things work, the logic vs the outlook are what piques our interest. We have a passion for algorithms, math and data structures. Some of us have participated in national and international algorithmic contests and enjoy problem-solving challenges, even after hours.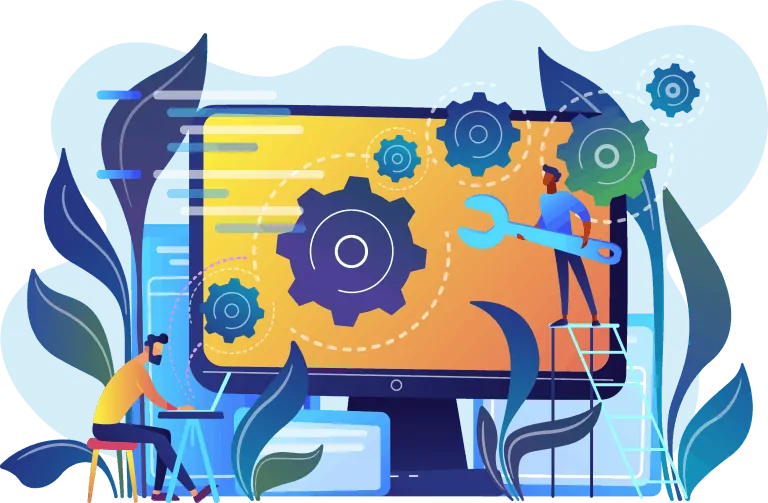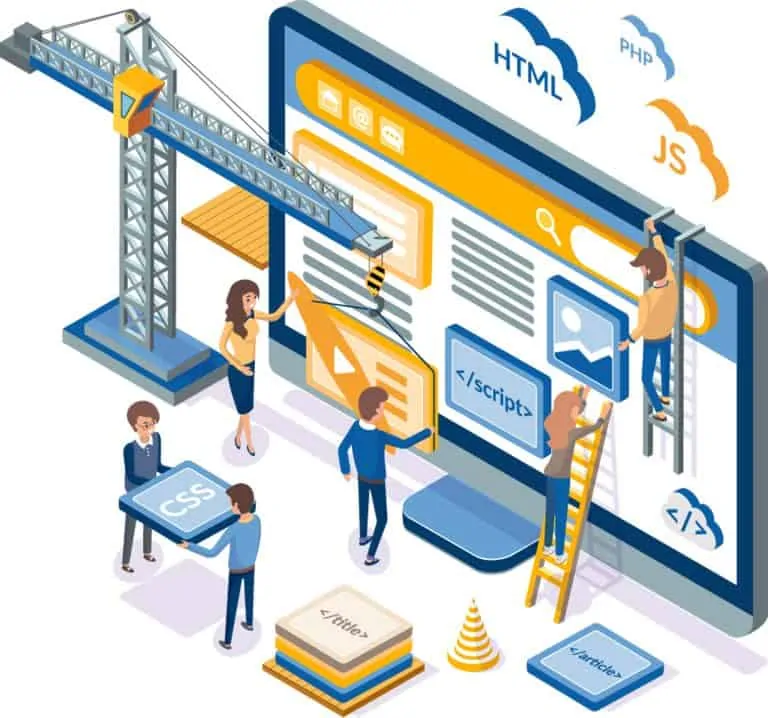 The time wherein applications and websites were built only using JS, HTML, SCSS have passed. Today, front-end apps are a showpiece for your business because it is something that the user sees and can work with. The front-end application must be fast, secure, able to support poor-quality internet connection and different screen resolutions, and above all, be easy to use.

In designing front-end applications we have various frameworks to choose from, such as React, Vue, Angular, just to mention a few, that provide speed and good user experience. These applications also let developers work effectively so that the application can be created fast while maintaining good quality and the possibility of a long-term use.

For many years, Facebook's React had been a king of modern web frameworks. In recent times, the trend changed. Many engineers nowadays prefer Vue.js over React with Vue also garnering more stars on Github. Vue allows for faster, more intuitive web development as compared to React. However, both frameworks are very similar and shine especially for smaller projects such as MVPs or prototypes.

For corporate web applications, we have observed that Angular 2 is a better solution because it offers a uniform way of doing things that is important for big and extensive web projects. It also allows for a faster on-boarding of new engineers to the system. Many big firms we work with very recently prefer using Angular over React or Vue.
Smartphones are one of the most essential technologies nowadays. That is why a mobile app can make your business accessible to millions of users. For your application to be successful, it must be intuitive, fast, practical and above all, easy to use. Our experts carry out the process of creating applications, from the design to clickable prototypes that will help understand the needs of the market and its potential users. After this, they incrementally provide subsequent parts of the application so that you, our client, have continuous insight and can take part in its creation. The choice of technology between Native or Cross-platform solutions is substantial when designing the application. On cross-platforms solutions such as React Native, Cordova or Flutter, the application is created simultaneously on both Android and IOS resulting in reduced time and costs. However, native solutions have certain advantages over cross-platform, so, therefore, it is encouraged to make the decision at the very beginning.

When the application is ready, it is then deployed to the Play Store (Android) and the App Store (IOS).

Our recommendation for cross-platform solutions is to use Flutter which is Google's counterpart to Facebook's React Native. It has been stable since December 2018 and is quickly gaining popularity in the mobile community. We have also observed that app development is much faster with Flutter compared to Cordova or React Native which is very important especially for the MVP stage or a quick prototype. You can read more about Flutter here.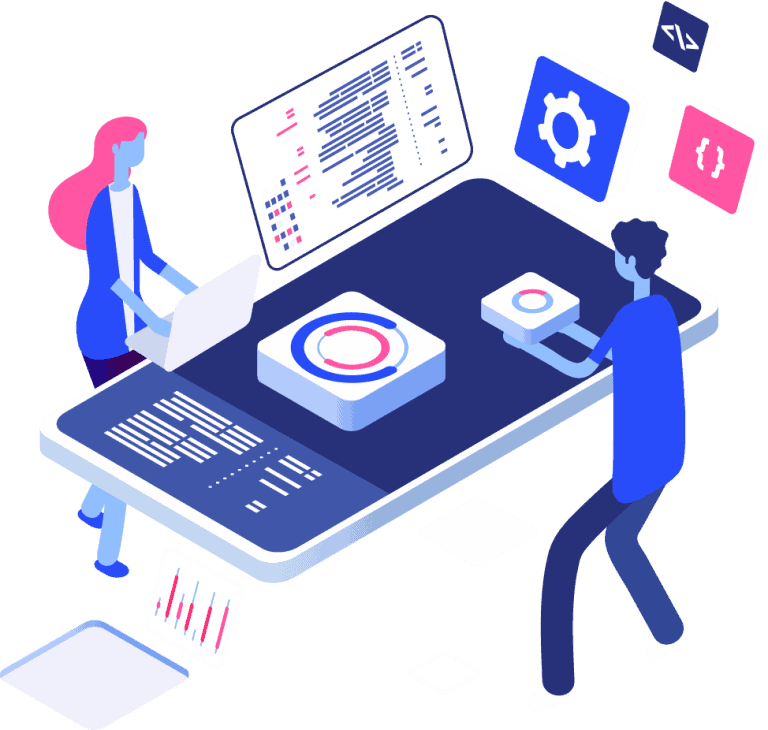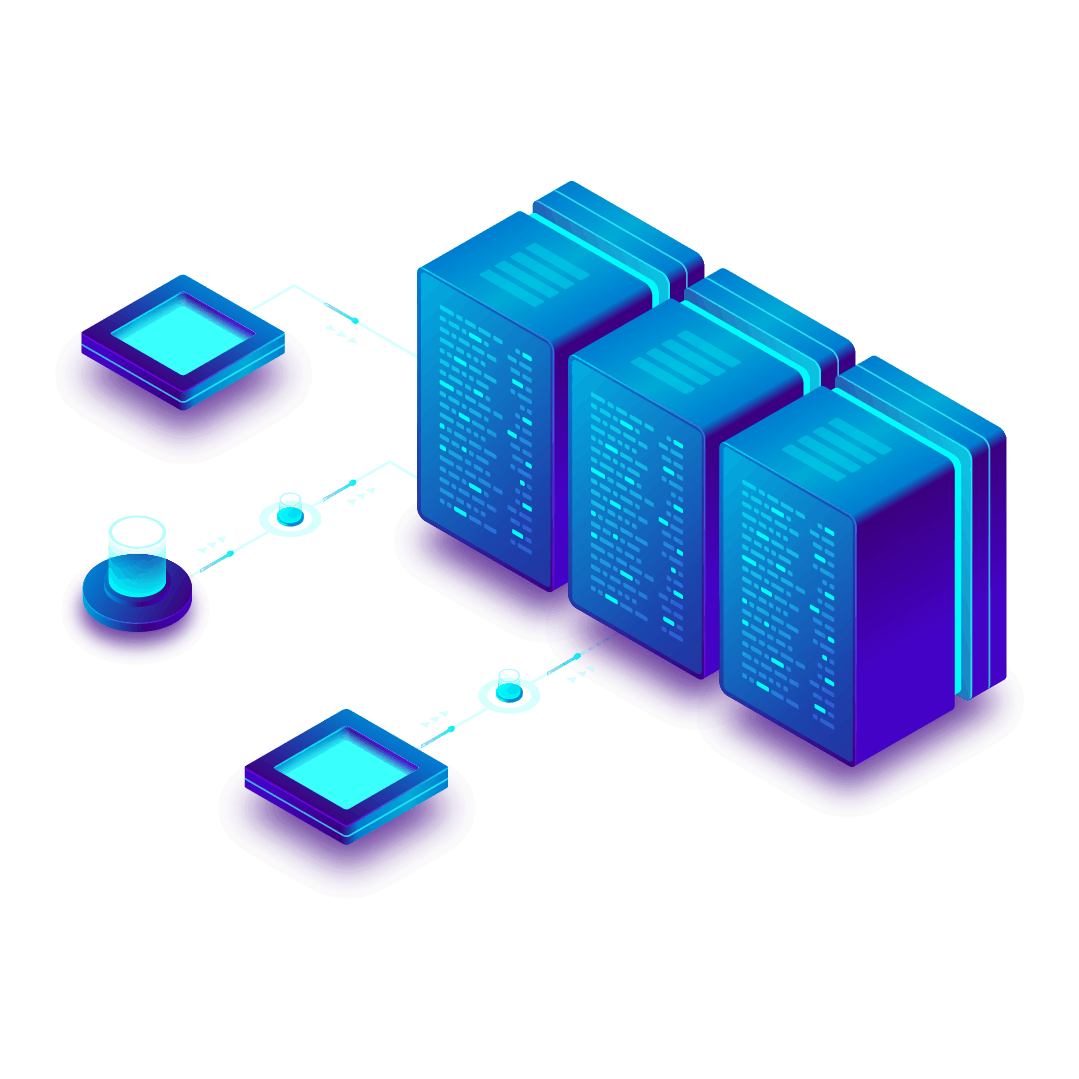 Collecting, storing, analyzing and processing large data sets is a complicated process. However, it leads to gaining new knowledge which can turn into unexpected business results, reduced operating costs and a significant increase in your company's income. Our experts have been operating and troubleshooting the 900-node YARN Hadoop cluster at Spotify, thus, becoming certified Hadoop specialists. Thanks to their experience and skills, they will be able to effectively use analytical techniques such as machine learning and verify hypotheses to obtain the best results for your business.

With regards to Big Data projects, we have been helping companies in various industries such as finance, financial services, entertainment & media, retail, pharmaceutical, and telecommunications.
DevOps & Cloud Infrastructure
Software development is a multi-stage process that also connects specialists from various fields. DevOps allows us to look at the product from a broader perspective and monitor the production process from the beginning. Our team uses the best DevOps practices such as continuous integration and delivery, micro-service architecture, collaboration, and communication that will allow us to shorten the software development cycle. We are able to increase the frequency of release, thus introduce faster improvements and innovations in response to the rapid change of market needs. Automation makes it possible to effectively manage, maintain, and ensure the reliability of complex systems because each release can be tested automatically. Through DevOps, developers and operational teams can work closely together in exchanging knowledge and sharing responsibilities, which allows for more efficient work and quicker results.

We have hugely experienced DevOps specialists in our team and network. One of us has worked for a Node.js foundation, helping them scale their infrastructure to millions of downloads a week - which is pretty challenging yet rewarding.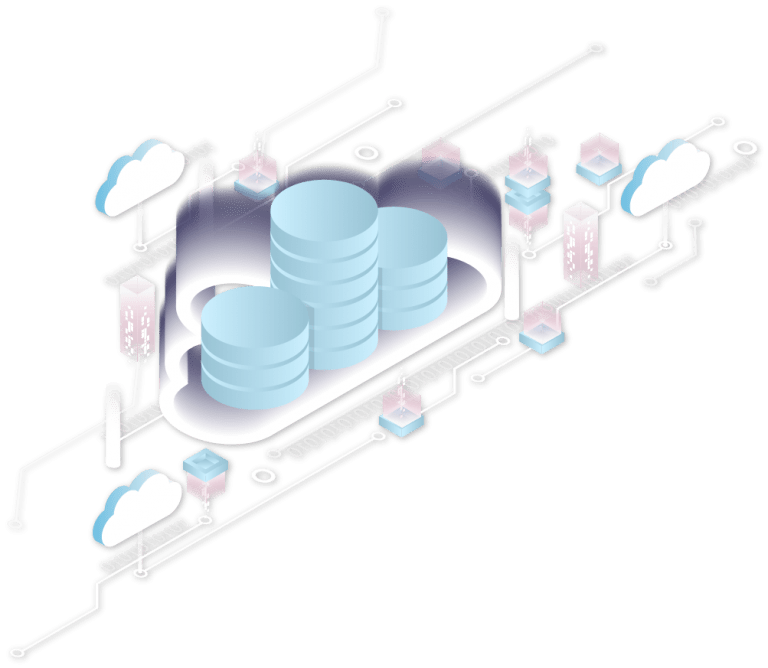 Enterprise Application Development
Enterprise software is a product that satisfies the needs of a company. The task of such software is to support the company in its operations. Effective Enterprise software can increase the company's productivity and efficiency, resulting in reduced operating costs and an increase in profits. To create such software, our team commits and takes the time to thoroughly understand the business perspective and its issues. As a result, we are able to offer the best solutions in terms of performance and usability. An example of such software is the ERP system for a company operating in the field of finance - see our case study.

As usual, every project is different, requires a set of different skills and an individualized approach. We have experience working with corporations, knowing the culture, adjusting work methodology, and tailor the communication. The industries that we have worked with the most are finance and financial services, banking, entertainment and media, pharmaceutical, telecommunications and retail companies.
Tech Recruitment Services
We specialize in searching and sourcing highly skilled software engineers and IT managers from Europe, Canada, and in the US. We aim at understanding your business needs in order to propose the best candidates for you. Our recruiters have strong interpersonal and technical skills which allow us to shorten the recruitment process, and determine the best candidates efficiently. Our wide knowledge in technology will also be useful in helping the candidates understand what the job entails and why they should accept it. It is important for us that our recruiters maintain a network of contacts that allow us to access the best specialists on a continuous basis.

In contrast to many other recruitment firms, we have a Computer Science background combined with years of hands-on experience in tech. We have been software engineers ourselves and have participated in software projects also from the business side. Our experiences allow us to have a much broader understanding of the client's needs, so we know exactly who and what we are looking for.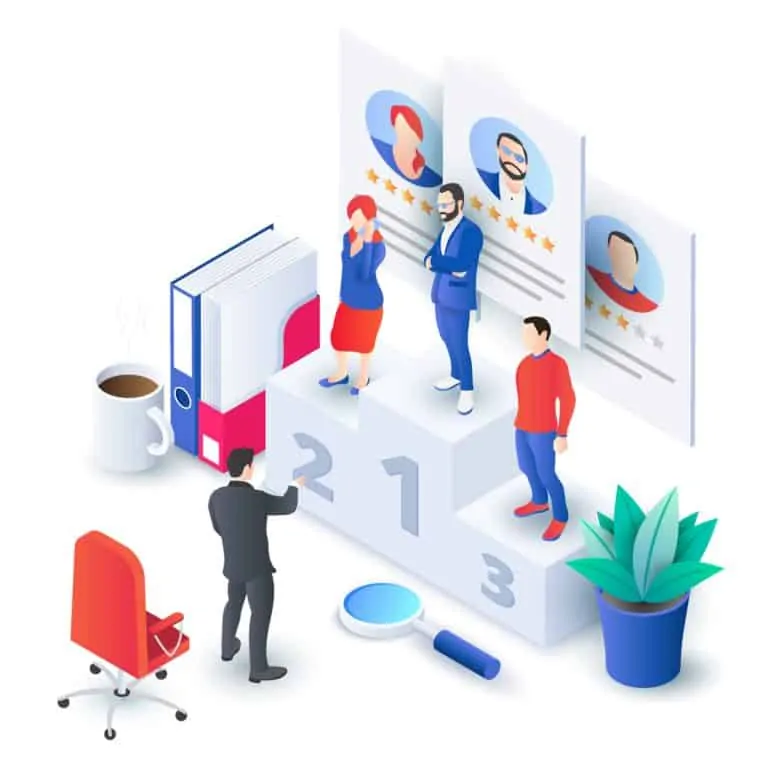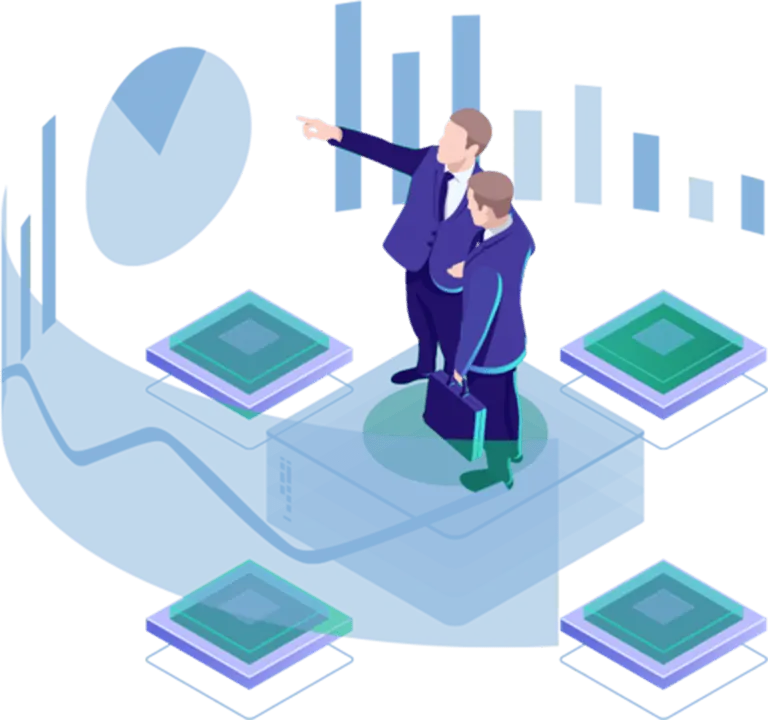 Custom Technology Consulting
Building software is a complex process that requires a lot of knowledge and experience. Our employees and contractors are subject-matter experts in many areas and will bring specific skills set to your company. We are willing to help you with your projects by assisting you from the early stages and see it through until the end, or, be of assistance by recommending the best solutions in the field of product design, architecture, technology stack, and security.

In a custom technology inquiry, we offer web scraping, code quality audit, request/code review, general technology advisory, workshops, technology strategy session, CTO on demand, or anything specifically tailored to your niche. We are confident in our skills and can certainly offer a wide range of technology services tailored to the unique needs of your business.
Your Business Is Our Focus
When working on a project, we build an interdisciplinary team that aligns with your needs. The team is there to support you and to make sure that your project remains on track. Working together with our clients allows us to see beyond the code and grasp their business objectives.

DevsData LLC helps businesses cut costs and increase revenue with custom software. Our knowledge and flexibility lets us serve both established enterprises and growing companies.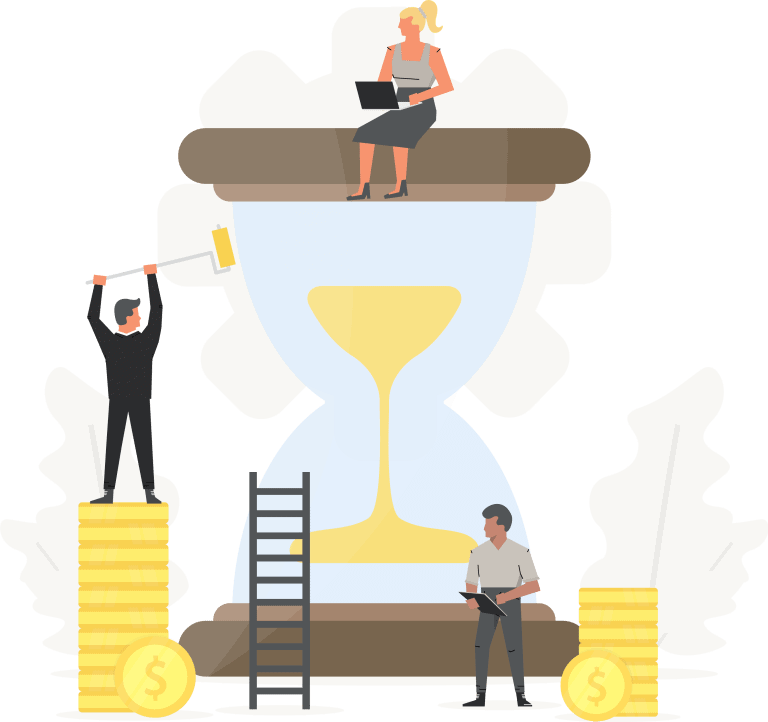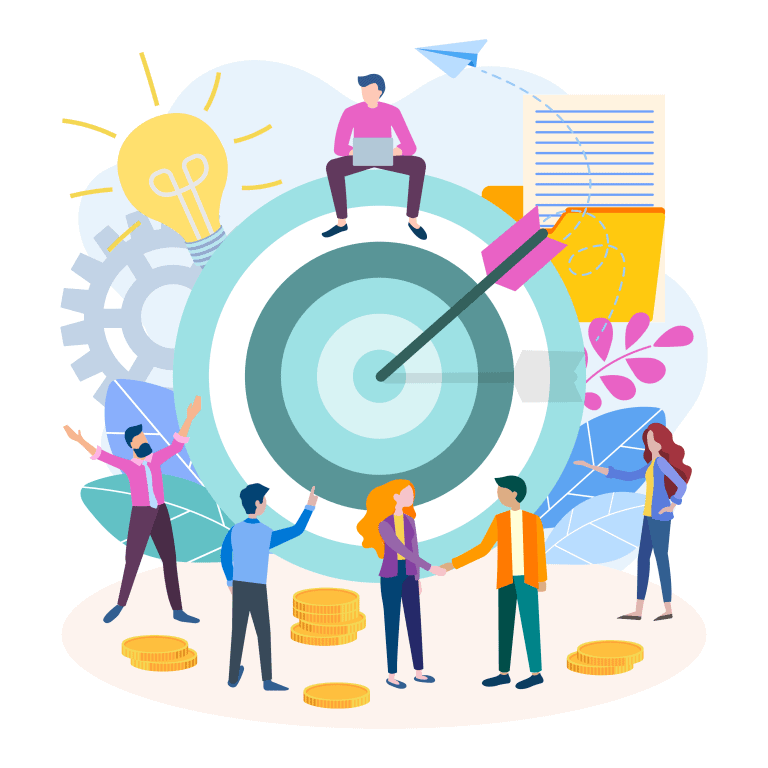 Working With DevsData LLC
We believe that business is more about relationship than simply exchanging money for services or goods. That is why we value open communication, collaboration transparency and quality deliverables.

We are always open to new forms of work but over the years we have battle–tested following agreements:

Flat hourly rate — we charge for every hour our developers have spent on client's project. Once in a while (usually once in a month) we issue an invoice for the last billing period. We provide detailed receipt so that our client knows what he or she pays for.

Retainer fee — it is very similar to hourly rate but there is a fixed amount of hours paid in advance. This allows us to offer lower price–per–hour while our client can better plan his or her budget.

Fixed–price — it is the least flexible form of agreement where specification and price are set in advance. It makes it very easy to plan budget but specification must stay consistent throughout the project course. Payments are usually batched and tied to product milestones. Due to very high risk of specification becoming outdated, we suggest this agreement only for very specific projects.

We enjoy working in a tight feedback loop. That is why we usually mix into our client's team. We take part in the same stand–up meetings, we do the planning and development together, we sit in the same chat rooms. We keep our clients informed through the same communication channels they use like, email, Skype, Hangouts, Slack or old–fashioned IRC. We want our clients to know what we are working on and what is the progress. Regular video meetings are arranged at least once a week.  

Every agreement carries some risk. We always do everything to mitigate it for our clients — we want to be an investment, not a cost. In particular we put various guarantees and SLAs in our agreements with clients.
"DevsData demonstrated a strong degree of proactivity, taking time to thoroughly understand the problem, business perspective and continuously suggesting performance and usability enhancements. I've worked with them on numerous projects over the last 3 years and I'm very happy."
Jonas Lee
Partner & Executive Vice President of Verus Financial LLC
"Tom runs a unique IT consulting firm, DevsData. I have the pleasure of working with him as business partners on a big-scale digital transformation project for Varner - a European fashion Group with 11 thousand employees worldwide - they have assembled the core Machine Learning and Software team for the operation. I can personally guarantee their dedication, ability to understand the business needs and track down those exceptional people (we're very picky) wherever they are located. "
Nikolai Fasting
CEO of Syncano, Inc.; Executive VP of Varner digital transformation.
"The pace was very fast, with tight project milestones and deadlines as well as quick iterations. The machine learning approach was well thought out and the advantages, as well as drawbacks, were well-explained. The project was a huge success."
Angela Sy
Head of Strategy at SkyCatch, Inc.