Unbeatable tech
experience
with Web & Mobile, Back-End, and Big Data.
Consulting and recruitment.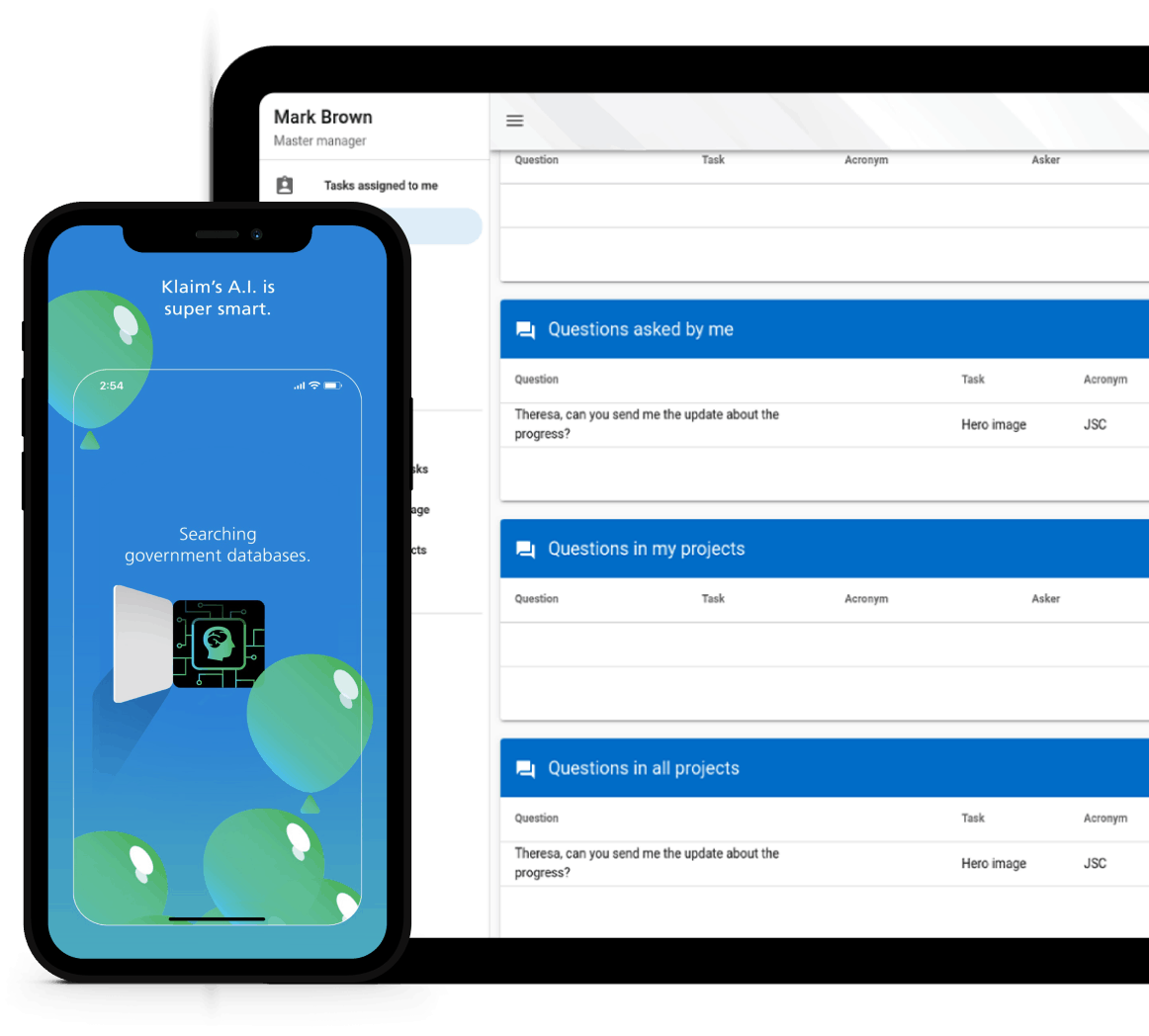 with Web & Mobile, Back-End, and Big Data.
Consulting and recruitment.
DEVOPS & CLOUD INFRASTRUCTURE
ENTERPRISE APPLICATION DEVELOPMENT
TECH RECRUITMENT SERVICES
CUSTOM TECHNOLOGY CONSULTING
and we'll make yours amazing, too.
It's a B2C iOS application that allows its users to find otherwise "unclaimed properties" for them and their families using the database they possess as well as external resources via web scraping. A data aggregator, with an extensive Back-End logic responsible for an intelligent information scoring and matching, is combined with an elegant Front-End design on iOS.
Property owners setup and installed the outlets were tenants who own EV's charge. They created an account that connected a bank account to our backend payment system and digitally signed a payment agreement.
Enterprise software is an intuitive application for planning resources, managing tasks, and projects in an effective way. Thanks to this, the firm can increase its productivity and efficiency, and oftentimes reduce operating costs and increase profits.
We attach great importance to self-development and do not stop at older technologies. We are keeping up with DevOps & Cloud, because these are the things that are currently shaping the technology market.
We have a lot of experience in this field. We gained it while working for the financial industry, making every effort to implement projects and the best possible protection of confidential data of our clients.
natural language processing
Finding Drug Side-effect Reviews in Social Media using Artificial Intelligence and Natural Language Processing. Thanks to our solution, drug safety surveillance systems can be easily improved by incorporating the knowledge extracted from social media into them.
We can provide data extraction from multiple web pages and sites. Thanks to our experienced programmers we extract information from Wikipedia, Filmweb.pl, Treasury Hunt and more.
An international fashion corporation decided to undergo a radical digital transformation in order to outrun its competitors. We assembled a core technology team (Machine Learning, Software UX/UI, and operations) for several company departments. We recruited 26 people for a Scandinavian corporation, including developers, UI/UX designers, managers and more.
Highly
satisfied clients

, world-wide

"Tom runs a unique IT consulting firm, DevsData. I have the pleasure of working with him as business partners on a big-scale digital transformation project for Varner Group – a European fashion group with 14k employees worldwide – they have assembled the core Machine Learning, Software and UX teams for the operation (26 people in total). I can personally guarantee their dedication, ability to understand the business needs and to track down those exceptional individuals (we're very picky) wherever they are located. "

"I interviewed about a dozen different firms. DevsData LLC is truly exceptional – their backend developers are some of the best I've ever worked with. I've worked with a lot of very well-qualified developers, locally in San Francisco, and remotely, so that is not a compliment I offer lightly. Their depth of knowledge and their ability to get things done quickly. "

"DevsData demonstrated a strong degree of proactivity, taking time to thoroughly understand the problem, business perspective and continuously suggesting performance and usability enhancements. I've worked with them on numerous projects over the last 3 years and I'm very happy."
Fast app delivery with
DevOps and Big Data
We have hugely experienced Big Data and DevOps specialists in our team and network, also well-versed with AWS and Google Cloud. Thanks to the use of DevOps tools, we provide a shortened delivery time of ready applications and lower costs of maintaining the necessary infrastructure. We are able to increase the frequency of releases, thus introduce faster improvements and innovations in response to the rapid change of market needs.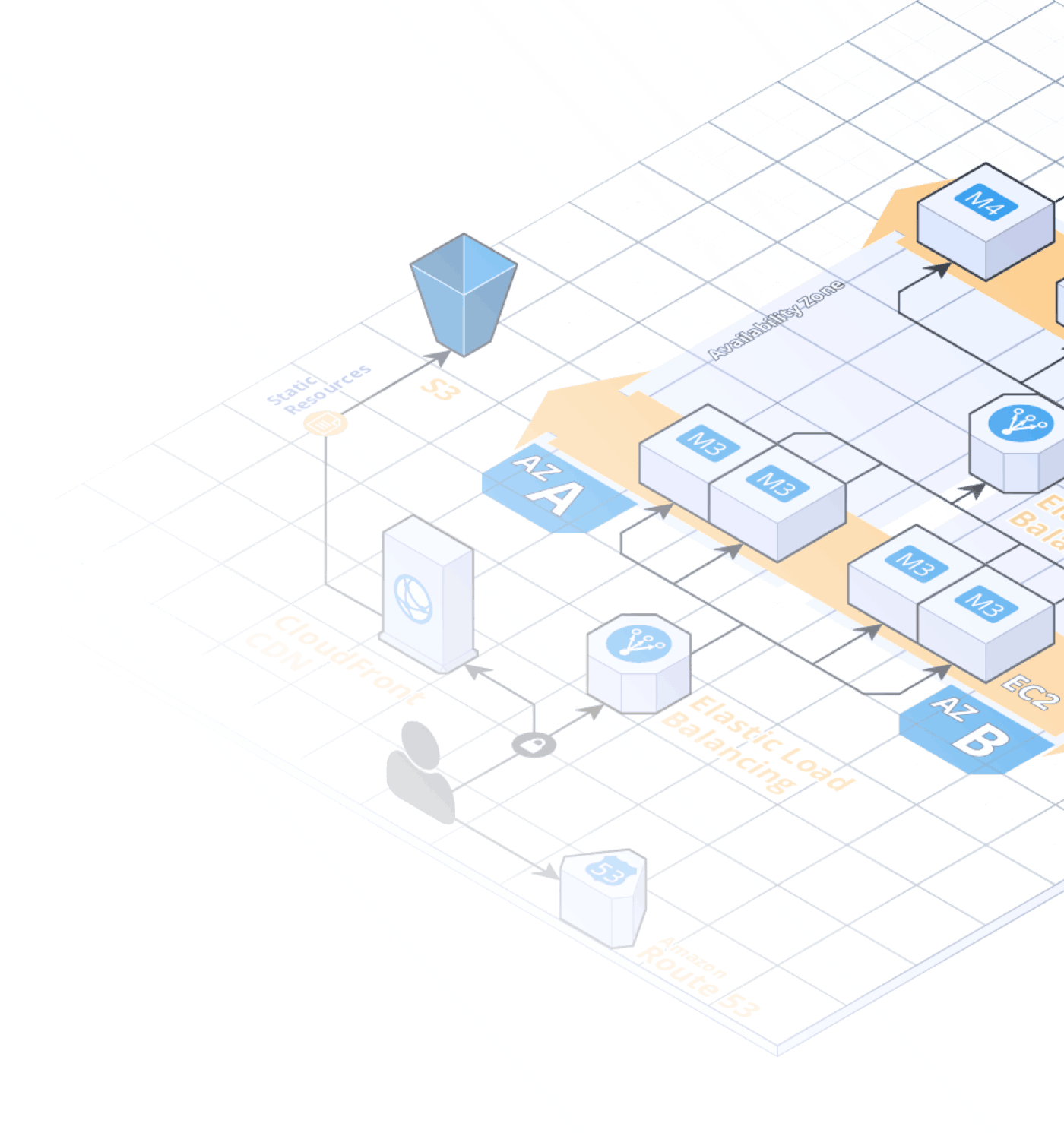 Find out how bespoke software can help your business.
Estimate the time and budget needed to develop a solution.
Learn more about our expertise and capabilities.