Want to develop your technology project?
Want to scale your in-house team?
US & EU presence and work history
Wide Range of Technology Services
Big Data and Data Analytics
DevOps & Cloud Infrastructure
Enterprise application development
Tech Recruitment services
Custom Technology consulting
Co-development/team augmentation
Already have
a software team?
Do you need the flexibility of subcontracting with the safety of an on-site team? With our co-development (team augmentation) service, our engineers can start working with your team immediately and boost your performance. You decide how much help you need, and we will adjust dynamically.
Full Solution Development
Starting a product from scratch?
We bring together people that believe work is passion and whose mission is to bring ideas to life. Many years, thousands of working hours have rendered and hundreds of implemented projects have honed us. We get to know countless technologies, have gained experience and developed processes that allow us to effectively deliver specific solutions.
We specialise at:
Product Management
Software Engineering
JavaScript
Python
Node
Deployment
Big Data
Quality Assurance
and more…
This allows us to have a more holistic and deeper approach to a problem.
Your project MVP in 45 days
During development, we will focus on essential areas and functionalities, taking engineering shortcuts to deliver maximum business value tailored to your goal, be it investor meetings, marketing launch, fundraising, or internal demonstration.
For startups that we work with on MVP, we strive to help them find funding for future development, past MVP stage, by leveraging our network of angel investors and VCs from both the US and EU.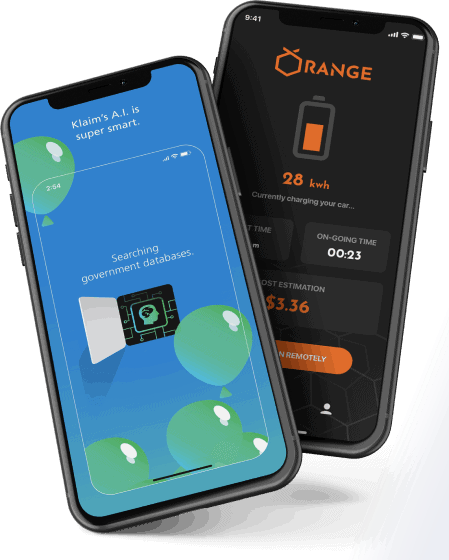 Over the years, we've been accumulating our expertise in building software and conducting recruitment projects for different segments. Below are six industries where we have particularly strong knowledge.
Financial Services, Hedge Funds
Business understanding first
Each stage of app development has its challenges. You might experience misguided ideas, technical difficulties that would deplete your budget. To minimize risks and get the best possible outcome, we slice projects into phases and adjust the way we work to deliver a complete and stable solution.
Below is a very brief and general roadmap, but bear in mind that there is no size that fits all in software engineering.
Maintenance / Team Enablement

Reasons to choose DevsData LLC
Only A-players. Google level engineers
Serious about security and sensitive data
Meteoric pace of development with the very recent frameworks
We like algorithms and complex challenges
Experienced team of high-achievers
Matt Doroszko
Back-End Expert
Kamil Lelonek
Back-End & Elixir Expert
Paul Kaminski
Tech Lead, Back-end & DevOps Expert
Kamil Bendarek
Tech Lead & Full-Stack Engineer
We love to code. It's our passion.
The technology scope includes:
Custom Linux Scripts & Configuration
Select portfolio projects​
Enterprise Resource Management
Intuitive application for resource planning and managing tasks that helped our client boost the efficiency and reduce operating costs.
Electromobility Mobile App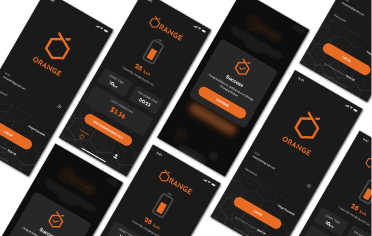 Mobile app connecting extensive back-end system with modern UI/UX design, that enables property owners offer renters a simple vehicle charging solution.
We assembled a core technology team (Machine Learning, Software UX/UI, and operations) for several company departments. We recruited 26 people for a Scandinavian corporation, including developers, UI/UX designers, managers and more.
Highly
satisfied clients

, world-wide
"
Tom runs a unique IT consulting firm, DevsData. I have the pleasure of working with him as business partners on a big-scale digital transformation project for Varner Group – a European fashion group with 14 thousand employees worldwide.
DevsData has assembled the core Machine Learning, Software, and UX teams
for the operation (
26 people
in total).
I can personally guarantee their dedication, ability to understand the business needs
and to track down those exceptional individuals
(we're very picky) wherever they are located. "
"I interviewed about a dozen different firms. DevsData LLC is truly exceptional – their backend developers are some of the best I've ever worked with. I've worked with a lot of very well-qualified developers, locally in San Francisco, and remotely, so that is not a compliment I offer lightly. I appreciate their depth of knowledge and their ability to get things done quickly. "
"
DevsData demonstrated a strong degree of proactivity
, taking time to thoroughly understand the problem, business perspective and continuously suggesting performance and usability enhancements.
Their app exceeded my expectations
.
I've worked with DevsData on numerous projects over the last 3 years and I'm very happy
. Being both responsive and honest in communication, their team is a true partner."
Trending guides for corporate managers and founders