Enterprise software development - mobile application, web, and backend

Enterprise Software Development, as a broad and complex topic, implies the creation of software used to satisfy the needs of an organization. The purpose of this article is to provide extra information and guidelines for those seeking a reliable technology partner for their enterprise.
Our team at DevsData has a profound knowledge and specializes in software and technology. Do you have an idea for a project? We encourage you to discuss your needs with us!
What is an enterprise application?

Enterprise applications are complex applications used on mobile platforms to perform certain business processes. We can say that a small business would not require this solution. The word "enterprise" is what defines the magnanimity of this application and functionality.
Let us take a good look at why exactly such solution of enterprise application should be adopted, as well as what benefits are coming from that.
According to Digital Strategy Consulting, 60% of employees use mobile apps for performing work-related tasks. In addition, iPass found that 58% of mobile workers who sleep with their smartphone wake up to occasionally check it during the night. The numbers go on as we further advance into this mobile age.
As a result, companies are now integrating their business processes and solutions into their respective enterprise applications which were designed to optimize the company's functionality and boost employee productivity by numbers.
The main users of such applications are companies that use them for internal processes. Nevertheless, some apps are open to the public or external clients of those companies. We encourage you to delve into this topic further through DevsData's case study about enterprise applications.
Benefits of using enterprise applications

The benefits of using enterprise apps are truly abundant. One of the main benefits is the ability to create a custom application that strongly fits into the unique workflow and customer needs. As a result, it is possible both to integrate with other internal systems and simplify work, as well as to provide a higher level of security tailored to the client's system.
What should you consider before developing an enterprise application?

Clearly define results and target group
Ask yourself what is your purpose for building an enterprise mobile application? Is it for boosting internal productivity, optimizing your company's workflow or using it for the sake of your customers? Always align your decisions with your business goals. Additionally, do not forget to determine the users. A clearly defined target group will help you develop the appropriate features of the app.
Estimate money or time saved when developed
One of the main reasons you might consider building your very own enterprise app is to increase your long-term profits. Simplified and automated systems lead to more productivity at a lower cost.
Estimate budget that could be allocated
Although developing an enterprise app sounds promising, not every business has the sufficient resources to afford it. A study from Formotus shows that the cost of enterprise mobile app development ranges from $100,000 to $500,000, which is a huge cost. You should have a thorough study if you have the financial capability to build such software and how your desired app can help you raise your profitability. You might find that creating a new system is not what is best for you at the moment.
Discuss suggested tech specification and requirements with the IT department
Many business owners tend to jump into building mobile solutions with hundreds of ideas in mind. This is definitely what you should watch out for. Do not over complicate it. The best approach is to discuss it with your IT Department or a specialist in the field in order to focus on one major idea. Brainstorm and focus on a Minimum Viable Product (MVP) first. Test it and develop it from there.
What an enterprise application could be or do? (examples)

Customer Relationship Management Software (CRM)
CRM is a modern approach or management model, which main purpose is to meet the needs of the client in the best possible way. The goal of the CRM strategy is to develop such internal and external relations with the consumer that directly affect the increase of profit and productivity of the company. Desirable customer relationships arise from the use of technological solutions, strategic planning methods, marketing techniques, and all organizational improvement tools. Below are some examples of CRM applications:
Salesforce
Salesforce Cloud solution allows you to manage contacts and track opportunities from any desktop or device. The platform is very easy to use and includes key features like lead generation, contact and opportunity management, sales forecasting, and workflow automation.
HubSpot
HubSpot offers independent contractors and owners of small businesses an easy entry into the world of CRM solutions. It offers its users a wealth of training resources in its online library, including learning guides, invoice template generators, email signature generators, and marketing plan template generators.
Pipedrive
Pipedrive is a web-based sales CRM and pipeline management solution that enables businesses to plan their sales activities and monitor deals. Built using activity-based selling methodology, Pipedrive streamlines every action involved in converting a potential deal into a successful sale. Pipedrive gives access to features like Sales Forecasting & Reporting, Pipeline Management, Customizable Web Forms, Sales Data Analyzer, Simple & Effective Sales Reports and SAML SSO (Single Sign-On).
Each of these software solutions gives access to Mobile Customer Relationship Management. Mobile CRM Software enables those working in the field or remote employees to use mobile devices such as smartphones, tablets and other internet-enabled devices to access and manage their business functions such as sales, marketing, and customer service. Mobile CRM Software aids sales and service people in boosting their productivity and keeping their stakeholders updated with the progress on the task assigned to them.
Enterprise Resource Planning Software (ERP)

Custom CRM is one of the examples of an enterprise application. Another example would Enterprise Resource Planning Software.

ERP refers to a type of software that organizations use to manage day-to-day business activities such as accounting, procurement, project management, risk management, and supply chain operations. A complete ERP suite also includes enterprise performance management, software that helps plan, budget, predict, and report on an organization's financial results. Here you can find out more about DevsData ERP Software for a financial institution.
Stages of the enterprise app development

Before jumping straight into implementation, we cannot forget to conduct the necessary planning stage, as well as to write down what we need exactly. Below we present different stages of the enterprise applications development.
The Specifications

Your strategy will be based on the initial considerations that you have made during the planning stage. These considerations are the target users, goals, objectives, and your competition. Another thing that needs to be jotted down in this step is the platform you will use for your app. You should consider whether the application should be available on mobile or desktop devices. This is a very important issue because it depends on the choice of technology with which the application will be created. We are considering platforms such as iOS, Android and a Progressive Web App, i.e. mobile applications. Keep in mind to choose the one that is most widely used by your target users.

The most important thing in any software is security. If the software operates on financial data and sensitive user information, additional security measures should be implemented. Before deploying the software, spend some more time and money on additional tests in order to make sure that your app follows the best security standards. Any error detected during the testing phase is better than the error detected by the customer or unauthorized persons.
If your software will use Artificial Intelligence, Big Data tools, Machine Learning or Blockchain, get qualified employees with many years of experience to provide high-quality software solutions.
If you want to manage users of your software or the content yourself, what you further need to consider is an appropriate admin panel. The properly designed panel will facilitate access to the data you want to manage and will help your employees to handle various tasks.
Corporate mobile application

The idea of an enterprise application store arose in response to consumer-oriented app stores, such as Apple's App Store and Google Play. By deploying corporate software through an app store, an information technology department can manage desktop, mobile, cloud and web app software licenses (EULAs) and maintain a level of control over security.
Many vendors, such as Symantec, VMware and Citrix Systems, offer products designed to help organizations create an enterprise application store. An organization could also build its own enterprise app store in-house.
When it comes to App Store you can use TestFlight that makes it easy to invite users to test your apps and collect valuable feedback before releasing your apps on the App Store. You can invite up to 10,000 testers using just their email address or by sharing a public link.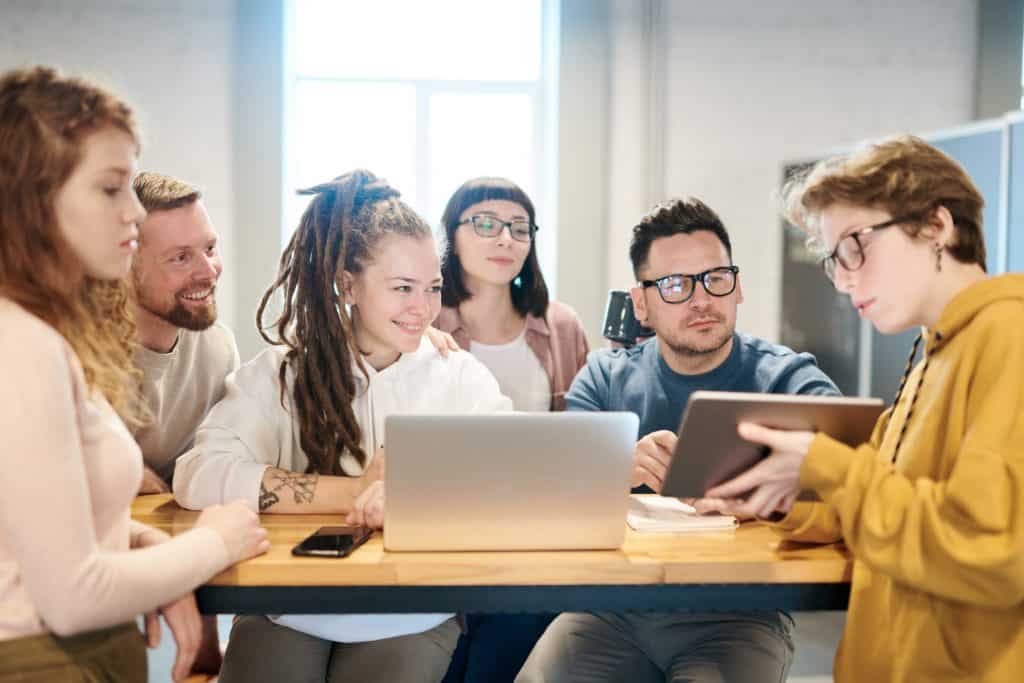 User Interface/User Experience Design
Design starts with information architecture and workflows. This step deals with the way you organize your app's functionality, usability and accessibility logically. Subsequently, the next stage is creating the wireframes, which is the basic framework that dictates how the app will look and run as a whole. Once that is approved, move on to a more aesthetic aspect of the application which is its appearance. The last step in design is prototyping or creating the working models.
Determine in advance
When it comes to UI/UX design, you need to determine in advance how important it is for your application. More often than not, design is secondary for corporate applications, as the company may already have its own ready style guides. In such a case, you need to make sure that it fits your minimalist application concept, especially if the page is not publicly available yet. In this case, what matters the most is the functionality and logic of the application. When everything works correctly, the application has no bugs, has good and extensive documentation, only then it can be satisfyingly delivered on time and within the budget.
When it comes to applications with public access there are a lot of factors that come into play. But the user interface and user experience are some of the most crucial factors that define the success of your application. To be successful, the app needs to offer its users a pleasurable, delightful, and gratifying experience with an engaging user interface.
Information architecture & workflows
Good information architecture helps people to understand their surroundings and find what they are looking for. Practicing information architecture includes facilitating the people and organizations to consider their structures and language thoughtfully.
Wireframe
The wireframe is treated as part of the project documentation. Since it is a static representation of the final project, it is often attached to information that can either take the form of short notes or be a detailed technical document. Wireframes can also be used for fast communication between individual team members. Additionally, they allow for quick feedback gathering. Actually, commonly it is a great strategy to start with low-fi wireframe design in order to make some strategic decisions on the project outlook at the very early stage. You can read more about it in our post.
Style Guide
Style guides take extra time to develop, but they have numerous beneficial factors, e.g.:
Faster build time for new sections and pages

Design consistency is easier to maintain

Designers, developers and content owners have a one-stop guide to reference

New team members joining the project can refer to the guide for the exact style used
In most cases, it happens that the company has its own style guide, so it's best to use it in your application.
Mockups
In the world of web design, a website mockup is a high-fidelity simulation of how a website will look like. Website or app mockups combine the structure and logic of a wireframe, but with the images, graphics and UI elements that the final product will have. The main reason for using website mockups is that they get your product to the market more efficiently, reduce development costs and increase the chances of the application's long term success. All thanks to the fact that feedback is collected quickly and it is possible to apply changes to the application design.
Prototype
Website prototypes are interactive demos of a website. These are often used to gather feedback from project stakeholders early in the project lifecycle before the project goes into final development. Here you can read more about how we deal with prototyping at DevsData.
Internal and external system integration
Every modern business must share data. If you are a large business trying to take advantage of Big Data, you know that it is an integration challenge. To be able to do this, the applications and devices at the core of your business strategy must be accessible to each other and across multiple environments. Enterprise integration encompasses the technologies, processes, and team structures that connect data, applications, and devices from everywhere in your IT organization.
Common login
A lot of our clients requested a common login to multiple applications. For example, you can use NTLM which is a challenge-response authentication protocol used to authenticate a client to a resource on an Active Directory domain that run on Windows Server. When the client requests access to a service associated with the domain, the service sends a challenge to the client, requiring him to perform a mathematical operation using the authentication token, and then return the result of this operation to the service. The service may validate the result or send it to the Domain Controller (DC) for validation. If the service or DC confirms that the client's response is correct, the service allows access to the client. NTLM is a type of single sign-on (SSO) because it allows the user to provide the underlying authentication factor only once, at login. You can find more information about it and how to use it in this sample package here.
Technology selection
You must be aware that technologies and customer expectations change from year to year, so you need to be prepared for any eventuality. However, this does not mean using the latest technologies in every possible case, especially when it comes to simple solutions. In most cases, this is very risky.
Back-end development is the heart of the application, as without it, simply it would not operate. Thus, it is important to choose the right technology that will allow you to achieve your goals. Here are some types of back-end development languages:
Java
Java is the most popular language used to create a server-side. It has great performance, is easy to code and the mobile app segment still holds Java. Thanks to the rich programming API you can use Spring Framework to really quickly prepare your project structure and develop your application. You can also use Hibernate to manage your persistence layer. That is why Java is often used for enterprise mobile application development.
Node.js
Node.js is a modern server-side programming language. It is an open-source and cross-platform JavaScript runtime environment. It is a popular tool for almost any kind of project. Node.js has a unique advantage because millions of front-end developers who write JavaScript for the browser are now able to write the server-side code in addition to the client-side code without the need to learn a completely different language.
Python
Python is a high level, interpreted and general-purpose dynamic programming language that focuses on code readability. It has fewer steps when compared to Java. It is used in many organizations as it supports multiple programming paradigms. It also performs automatic memory management. There are two most popular web frameworks you can use with Python – Django and Flask – that encourages rapid development and clean, pragmatic design.
API
API documentation is a technical content deliverable, containing instructions about how to effectively use and integrate with an API. You can use Swagger that takes the manual work out of API documentation, with a range of solutions for generating, visualizing, and maintaining API docs. Another example is RAML thanks to which documentation can be generated quickly and on the fly. What is more, with parsers for nearly every language you can even create your own custom docs and interactive scripts. If you document your API you improve user adoption, increase awareness, save support time and costs.
Front-End – Mobile app or web application
Let's not forget about the front-end! You need to choose the right technology for front-end, to offer your users a great design and interface. A successful business requires a functional, clean and attractive website to appeal to clients and maintain their interest.
Angular
Angular is a web development platform built-in TypeScript that provides developers with robust tools for creating the client-side of web applications. It is a great solution for big front-end web applications for corporate use. It has detailed documentation, component-based architecture and it is a great ecosystem of third-party components.
Vue.js
Vue is a progressive framework for building interactive user interfaces. Unlike other monolithic frameworks, Vue is designed from the ground up to be incrementally adoptable. The core library is focused on the view layer only, and is easy to pick up and integrate with other libraries or existing projects. On the other hand, Vue is also perfectly capable of powering sophisticated Single-Page Applications when used in combination with modern tooling and supporting libraries. It is a great solution for lightweight front-end, especially good for startups, but works well in corporate projects as well.
React.js
React is a JavaScript library for building user interfaces. Just like Angular is supported by Google, React.js is maintained by Facebook and a community of developers. React is only six years old, which makes it a relatively new technology. However, it has matured very quickly. According to statistics and developers' opinions React loses the battle with Vue, but still is a very popular library that gives the developers much more freedom than Angular or Vue.
Google Flutter
Flutter is Google's portable UI toolkit for crafting beautiful, natively compiled applications for mobile, web, and desktop from a single codebase. Flutter works with existing code, is used by developers and organizations around the world, and is free and open source. Flutter 1.0 was launched on Dec 4th, 2018. Thousands of apps have shipped with Flutter to hundreds of millions of devices. Our company used Flutter to complete an MVP for a startup in just 70 hours, and all the screens in just 20 hours.
React Native
React Native is a framework thanks to which we can accelerate the process of creating mobile applications. It allows you to simultaneously build applications for both Android and iOS, using the JavaScript language. Just write the code in JavaScript, and as a result, we will get a mobile application with native elements for iOS and Android.
Back-End hosting & Cloud decision – Cloud vs on-premise Scalability
Criteria for selecting a server should be based on the possible benefits for your company. Let us discuss the difference between cloud and on-premise. Cloud-based software is a monthly or annual subscription while on-premise software is a one-time payment that is based on the size of the organization or users, in this case may be is an expense of between $ 5,000 to $ 10,000 at a time. Of course, the price depends on the type of server and its purpose. For the development period, it is generally recommended to use the cloud service if it is consistent with the company's policy, as it is possible to make changes faster. Alternatively, the production version of the application can be later transferred to on-premise. An example of such a cloud service is AWS GovCloud, which is used by many companies due to its extended security. Both of these options have additional recurring fees for support and updates, with an on-premise solution providing more control over the data storage and access.
App development and testing
At this stage, your developers should now be able to integrate all the functionalities and to test the UX, back-end and front-end. Undoubtedly, technical expertise is highly required here, yet do not forget to confirm the process and identify if the goals of the app are being delivered.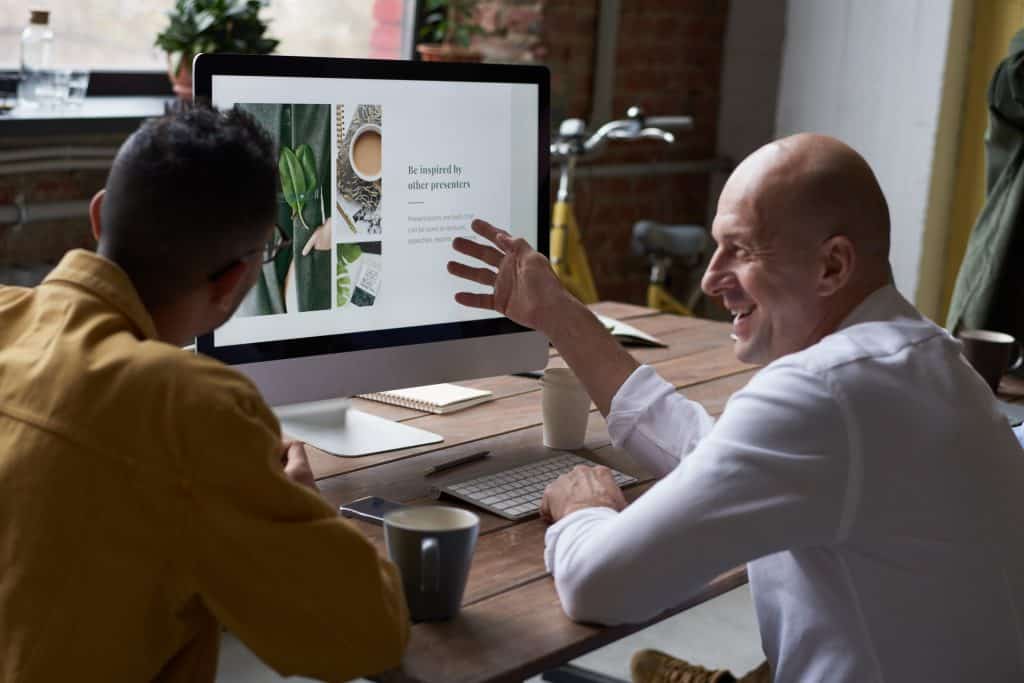 System documentation
System documentation is a vital and important part of successful enterprise software development and software engineering. Generally speaking, it consists of detailed language, illustrations, and photos that help different people understand the software, and it is an essential reference material. Many developers face challenges in creating both comprehensively helpful and easy to read software documentation.
The documentation should be prepared from the first day of application development and regularly updated. Further while creating system documentation, numerous things are left out and unspecified, which may cause various problems. The documentation process should be considered as a parallel process throughout the entire development process. What is more, it is also a way to keep the app more maintainable.
Testing
Prior to deploying your application, you need to make sure everything operates in a correct manner. Testing can provide an independent view of the software to allow businesses to understand the risk of software implementation. Therefore you need to include several steps for testing applications.
UX, functional and performance tests
If you are developing an app, you know how important it is to get good reviews. And if you are designing a website, you need to make sure your users have a great experience and understand what you are offering. That is why UX tests are so crucial and should not be neglected. You could play the role of the client and test the app yourself, so to see if every functionality works satisfyingly.
However, this is not the only important thing. You also need to provide functional testing. The purpose of such tests is to examine each function of the software application, by providing appropriate input, and verifying the output against the functional requirements.
You need to also remember about performance testing which is a non-functional testing technique performed to determine the system parameters in terms of responsiveness and stability under various workloads. Performance testing measures the quality attributes of the system, such as scalability, reliability and resource usage.
Making the system secure
Penetration tests
When it comes to system security there is no other way than trying to break into your own software. You can achieve this with penetration testing. It is a type of security testing that uncovers vulnerabilities, threats, risks in a software application, network or web application that a hacker could exploit. The purpose of the penetration test is to find all the security weak points and fix them.
Hiring the external firm for the audit
Software audits are a great way to assess the scope of the problem and come up with a plan of action. You can hire external firms to perform code, software, infrastructure or even security audit. Third parties can easily notice repetitive errors that were not previously detected. In this way, you can improve the software or find out what to look for in the future. Of course, you can also use your own experience that you gained while creating numerous projects.
Test on a staging environment
It is important to include application testing by professional testers. It is very common for developers not to detect all application errors and a new look is needed. Ensure independent application testing by at least two testers. Each of them should have technical background, which will allow developers to be thoroughly informed about the location of the problem.
Testing frameworks
When it comes to testing applications, it is good practice to use the right tools that can facilitate this. In practice, Test Driven Development (TDD) often leads to API testing (and not a real scenario), and this ends with hard-to-maintain tests, non-intuitive, non-semantic methods with strange names, and finally tests that say, at most, that the application does what it does. In contrast, BDD was created to eliminate testing problems using TDD. Instead of testing every single app functionality, which obviously slows down the development process, we recommend weekly testing only of the most important functionalities. There are many tools that will help you in this process.
Serenity
Serenity acts as a wrapper on top of Selenium WebDriver and BDD tools. It makes writing BDD and Selenium tests easier because it abstracts away much of the boilerplate code you sometimes need to write to get started.
Serenity also offers plenty of built-in functionality, such as handling WebDriver management, managing state between steps, taking screenshots, running tests in parallel, facilitating Jira integration, and more—all without having to write a single line of code.
Cypress
Cypress is a more developer-centric test automation framework that focuses on making test-driven development (TDD) a reality for developers. One of its design principles was to be able to package and bundle everything together to make the entire end-to-end testing experience pleasant and simple.
It has a different architecture than Selenium; while Selenium WebDriver runs remotely outside the browser, Cypress runs inside of it.
This approach delivers more consistent results, since Cypress can understand everything happening inside and outside the browser. It also gives you native access to every object without requiring you to deal with object serialization or over-the-wire protocols. Basically, you're pulling your application into Cypress.
As a result, it can synchronously notify you of every single thing that happens inside the browser so that you have native access to every distributed object model (DOM) element.
Robot Framework
The Robot Framework is Python-based, but you can also use Jython (Java) or IronPython (.NET).
While the Selenium WebDriver library might be the most used external test library, Robot Framework can test things other than websites, such as FTP, MongoDB, Android, and Appium. In addition to all this open-source awesomeness, it has a lot of APIs that help make it as extensible as possible.
The keyword approach used by Robot Framework is great for testers who are already familiar with other vendor-based, keyword-driven test tools, making the transition to open source much easier for them.
App Deployment
Your enterprise application is now live on your chosen platforms and is ready for your users. However, even during this stage, do not forget to collect data for improvement and have set maintenance for your app. Below we have listed the main things you need to include in the process of deploying your application.
Prepare production environment
After your application passes the testing environment there should be no problem after you upload new code to the production environment.
Run any necessary DevOps scripts
In the final step before you set the update to be live, you need to assess whether it is necessary to run any DevOps scripts in order to update your databases. If so, these scripts must be executed now in order to support the code.
Approval
Before setting your changes live it is good that a team leader or any other high qualified person can review changes and approve them. In this way, you can avoid irrelevant mistakes, which could only take your valuable time later.
Push your updates
In this stage, when everything works fine, push your updates in the production environment onto the live version of the site.
Test on the live server
Even if you set your changes live, you still need to check your live server for bugs once the changes have been applied. This should be as thorough as possible, as it is much better for your team to notice a bug and record it than leaving the job to your customers.
If you find a critical bug that cannot be ignored, it may even be worth considering a server roll-back. Any minor bugs should be reported as new user stories within your project management software.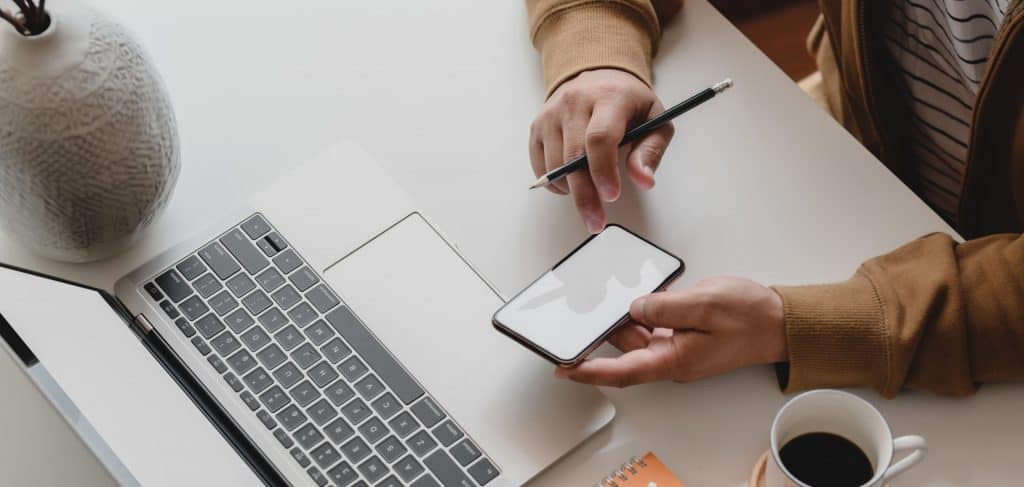 Web application security is crucial because attacks against internet-exposed web apps are the top cause of data breaches. Therefore, you cannot underestimate the security of your application.
App Deployment
Beyond the obvious benefit of protecting private information from being stolen or compromised, encryption also provides a means of proving that information is authentic and comes from the point of origin it claims to come from. It can be used to verify the origin of a message and confirm that it has not been altered during transmission.
There are different ways to encrypt data. You can use encryption in your database for specific columns with the pgcrypto module that provides cryptographic functions for PostgreSQL. On Linux, encryption can be layered on top of a file system mount using a "loopback device". This allows an entire file system partition be encrypted on disk, and decrypted by the operating system.  It is also possible for both the client and server to provide SSL keys or certificates to each other. It takes some extra configuration on each side, but this provides stronger verification of identity than the mere use of passwords. It prevents a computer from pretending to be the server just long enough to read the password send by the client. It also helps prevent "man in the middle" attacks where a computer between the client and server pretends to be the server and reads and passes all data between the client and server.
VPNs
After enabling the VPN service, all data is sent through an encrypted tunnel that prevents unauthorized access to personal data. This means that even if a cybercriminal intercepts user data, he will not be able to decrypt it.
Strong hashing algorithms
Hashing algorithms can be used for digital signatures, message authentication codes (MACs), and other forms of authentication. You can also use them for indexing data in hash tables, fingerprinting, identifying files, detecting duplicates or as checksums (you can detect if a sent file did not suffer accidental or intentional data corruption).
AWS GovCloud
AWS GovCloud (US) is designed to address specific regulatory and compliance requirements of US government agencies at the federal, state, and local level, as well as contractors, educational institutions, and other U.S. customers that run sensitive workloads in the cloud. This is a great additional solution to secure your system data.
Importance of experienced project management in the process

With clearer records of how your project is progressing, you get a deeper understanding of where your resources are being spent, what you need to prioritize and when, and whether you are at risk of going off track. Good project management means that you can predict issues before they occur, prevent bottlenecks, and make smarter decisions.
Project management is more than simply tracking deadlines and setting a budget. It unites clients and teams, creates a vision for success and gets everyone on the same page of what's needed to stay on track for success. A good project manager takes control of a project from beginning to end, ensuring that the initiatives and goals are strategically aligned, the project has stakeholder support. With a project manager in place there's no confusion about who's in charge and in control of whatever's going on in a project. Because projects are often complex and involve numerous stakeholders, having a project manager to lead the initiative and keep everyone on the same page is critical to project success.
In fact, the Project Management Institute (PMI) found that organizations using any type of project management methodology are better at meeting their budgets, staying on schedule and meeting scope, quality standards and expected benefits. Without proper project management and planning, you are more likely to end up wasting time in the long run. 
With a solid plan at the outset, you can:
Get stakeholder alignment from the beginning, helping you to get buy-in, minimize bureaucratic pushback, and set the project's scope.

Ensure everyone is on the same page and that they each know exactly what they have to do and when.

Flag the risks in advance, so you know the warning signs to watch out for.

Make sure that each project has a strategic goal.

Expect the unexpected. Planning doesn't mean there's no room for change.
Importance of communication

Managing a project without effective communication sounds impossible. Successful communication is about being there for everyone, being in touch with the real challenges of the project, understanding the real issues within the team who must deliver the project. Being present, visible and engaged with everyone is important – during the good times and the challenging times. With a system of regular and focused communication, you will avoid the misunderstandings and delays that so frequently lead to project failure. Because software engineering often distributes work across multiple people, a fundamental challenge is ensuring that everyone on a team has the same understanding of what is being built and why. Good software has to have conceptual integrity, both in how it is designed, but also how it is implemented.
However, ensuring proper communication in your local team is not the only important thing. You also need to remember about your international bands. You must consider the different time zones and that is the biggest handicap. 
Importance of regular feedback

If you want your software development to go in the right direction, make sure you get regular feedback. Regular feedback provided by the team manager who is constantly monitoring the progress of work on the application is also very important. Providing feedback — when done regularly — keeps everyone on track, which is beneficial for anyone involved in the project and may serve as a tool to motivate employees and boost performance. Thanks to continuous support, you have more control over work progress and which direction it should go. Make sure to direct the process in such a way that you can quickly gather feedback internally from the target users.
An important element is also the prior preparation of the appropriate wireframes, which will be a reference point as to what the final version of your software should look like and which is not consistent with previous assumptions.
Enterprise application development for your company can be a truly challenging, long and complex journey, yet with effective management and completing all the stages, it produces fruitful and rewarding results. Throughout this process, project management, good communication and regular feedback are essential to keep your progress and avoid any delays that can cause your business some deficits.
The issue of data security is often related to developing new technologies. Your company's data is a gold mine and it's your obligation to protect it by all means. It is imperative to choose a reliable solution that is serious about security. Would you like to know how DevsData is unique in this aspect? Learn more.
Corporations that have several branches are often faced with issues regarding communication and disconnected processes. The enterprise application can help alleviate these obstacles. Launch your new technology in one of your branches only and have them beta test it. Try to receive feedback at these early stages to identify bugs or other complications. In this way, you will be able to minimize the need for intensive maintenance.
You can have a look at an exemplary enterprise system that we developed at DevsData for a client in a financial services sector – Enterprise Resource Planning Software.
Find out how bespoke software can help your business.
Estimate the time and budget needed to develop a solution.
Learn more about our expertise and capabilities.
Find out how bespoke software can help your business.
Estimate the time and budget needed to develop a solution.
Learn more about our expertise and capabilities.